Landmark Prints of Dayton & Waynesville
I. WAYNESVILLE .
1.The Heart Of Waynesville limited-edition print, available from Kathy, or from the Canada Goose Gallery.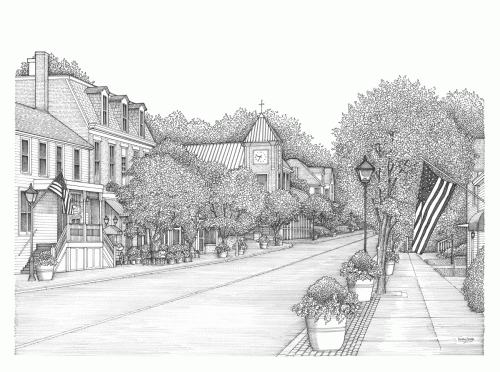 2. Street scenes of Waynesville variety card packs.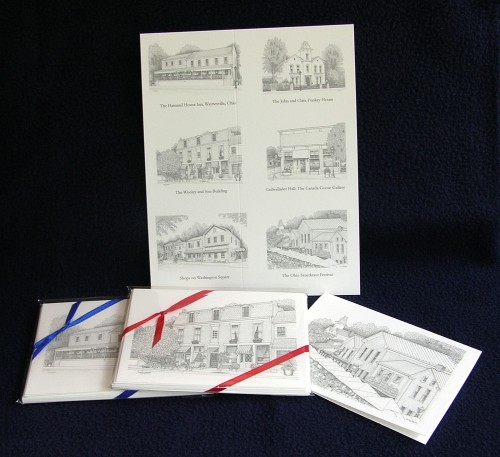 II. DAYTON, OHIO – An area rich in Wright Brothers' Aviation History and many distinctive landmark buildings – as featured below:
1. THE GERBER HOUSE AT BENHAM'S GROVE IN CENTERVILLE, OHIO Limited-edition 11×14 prints are available at $10.00 per print, or $35 double-matted and ready to drop into a standard 14×18 frame. Notecards are available for $6.00 per 6-pack.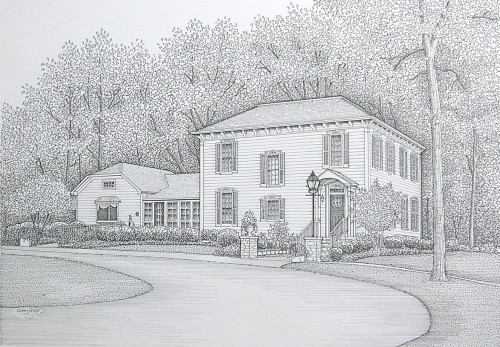 CC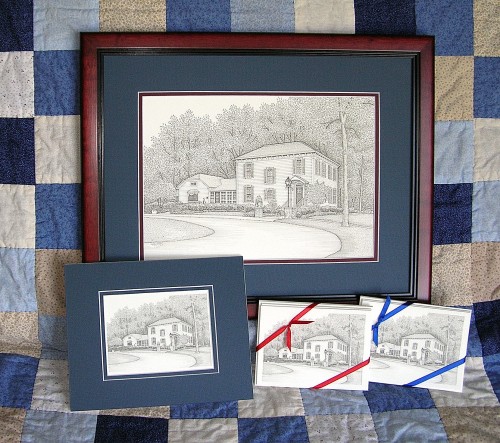 2. THE 1903 WRIGHT FLYER I and THE 1905 WRIGHT FLYER III PLANES : The original 1903 Wright Flyer III is housed at the CARILLON HISTORICAL PARK in Dayton.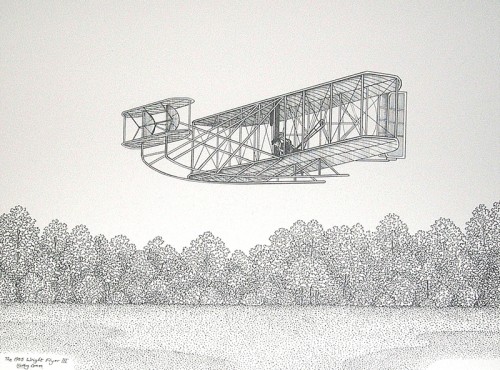 Special Edition: Prints of the 1903 Wright Flyer I and 1905 Wright Flyer III are available. They measure 11 by 14 inches.
There is currently a special discount on the cost of the prints — the unmatted prints are $10.00, and the double-matted prints are $35.00 each.
The Wright Flyer images, and the images features below, are also available in notecards for $6.0o per 6-pack. You can click on each image below to see a larger version.
Other prints are available. Please contact Kathy for a complete list.