The new U.D. note cards are now available at the Bookstore or from me. The Bookstore has individual cards and variety 6-packs. Contact me for custom combinations.
March 6th, 2015 by Kathy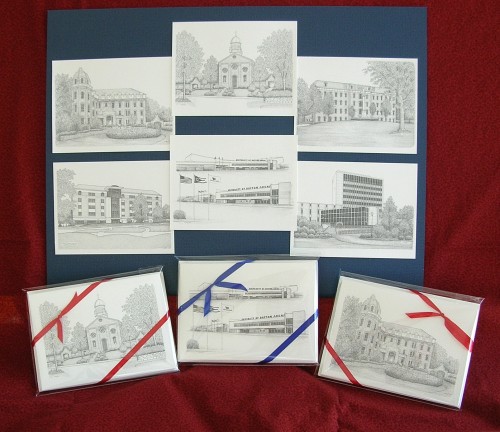 Drawing images of the Chapel, UD Arena, St. Joseph Hall, St. Mary's Hall, Miriam Hall (Business School), and Kettering Labs. (Engineering Department) are all available.
Posted in Uncategorized